"

I know I can't live without making the 10MX as part of my daily work life. It's unbelievable what clocking done right can do for your music…"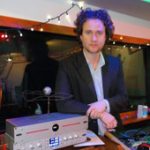 Greg Wells is a multiple Grammy nominated record producer, songwriter, musician, and mix engineer in Los Angeles. His credits are Holychild, Katy Perry, Mayer Hawthorne, Greg Holden, Adele, Twenty One Pilots, Pharrell Williams, Rufus Wainwright, Theophilus London, Mika, Timbaland, OneRepublic, Deftones, Pink, Kid Cudi, Burt Bacharach, k. d. lang, Otep, Sir George Martin, and the Count Basie Orchestra.
ビデオを見る

完璧なクロッキング技術の融合
10MX は 10M と Trinity の画期的なジッタ管理アルゴリズムのアトミック精度を受け継いでいます。
10MX は、Isochrone ファミリーの最高峰にして最新のクロックです。 Antelope のレジェンド製品の2つのテクノロジーを搭載しています。10Mの原子精度と Trinity の洗練されたジッタ管理アルゴリズムを、近未来的な 1U ラックスペースエンクロージャに組み合わせ、世界で最も安定した音楽クロッキングを提供します。
10MX は実証済みの技術と現代の産業デザインが融合したもので、妥協は許されず、ビルドクオリティとパフォーマンスが最優先です。新しい Rubidium Atomic Clock は、我々の20年以上にわたるデジタルオーディオ業界の経験、知識により、アナログサウンドの鮮明さ、深さ、広さ、3次元空間を漂う音をより鮮明に、よりリアルに表現しています。
4つのワードクロック出力
4つのワードクロック出力は最大 768kHz に対応しています。
64-BIT ACOUSTICALLY FOCUSED CLOCKING
Antelope Audioの代名詞となったジッター管理アルゴリズムを搭載したクロッキング
複数のアトミック出力
10MX アトミック出力は最大 10デバイスまで同期可能です。
充実の出力端子
S/PDIF と AES/EBU の出力端子も2つずつ搭載、最大 192kHz まで対応。
柔軟なコントロール
直感的操作が可能なコントロールパネル付属
PC/MACに対応
USB経由のPC/Mac接続はリモートコントロールとファームウェアアップグレードを可能にします。
アトミッククロック
10MX は、レコーディング、ミキシング、マスタリング環境に最適です。ラックスペースを1U しか占領しないフォームファクタは、ラックスロットが貴重なライブサウンドアプリケーションに最適です。
複数の Atomic出力により、BNC 端子で最大10個のデバイスを同時にクロッキングできます。このユニットは、4つの出力を持つマスタークロックとしても使用でき、BNC を通して最大 768kHz の優れたサンプリングレートをサポートします。また、AES とS/PDIF の2つのクロック出力があります。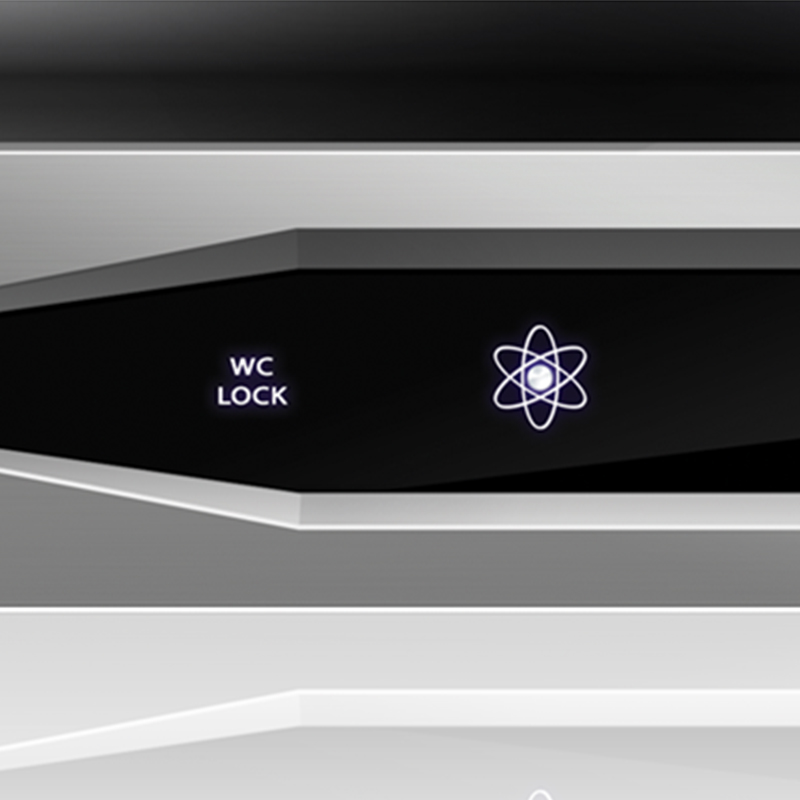 "

'I've always been skeptical about people saying that they use a word clock.
This is one of the first times I've actually had the time to sit down and do it… and I'm shocked!"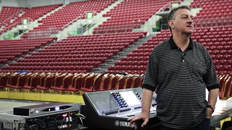 PAUL BEVAN is one of New York's busiest and most in-demand Sound Engineers, Production and Tour Managers, working on a wide variety of major corporate, special event and music projects, including: Hall & Oates, Boston Pops, World Economic Forum, NBC Today Show Summer Concert Series, US Open Tennis Finals, Lord of the Rings live to Projection, Re-dedication of Grand Central Terminal, and many other prestigious events.
ビデオを見る

アドバンスコントロール
10MX のすべての機能はフロントパネルとソフトウェアコントロールパネルからアクセスできます。
新しい Rubidium Atomic Clock は、フロントパネルか USB ポート経由で接続する Mac/Windows 用のソフトウェアコントロールパネルのどちらからでも簡単に操作できます。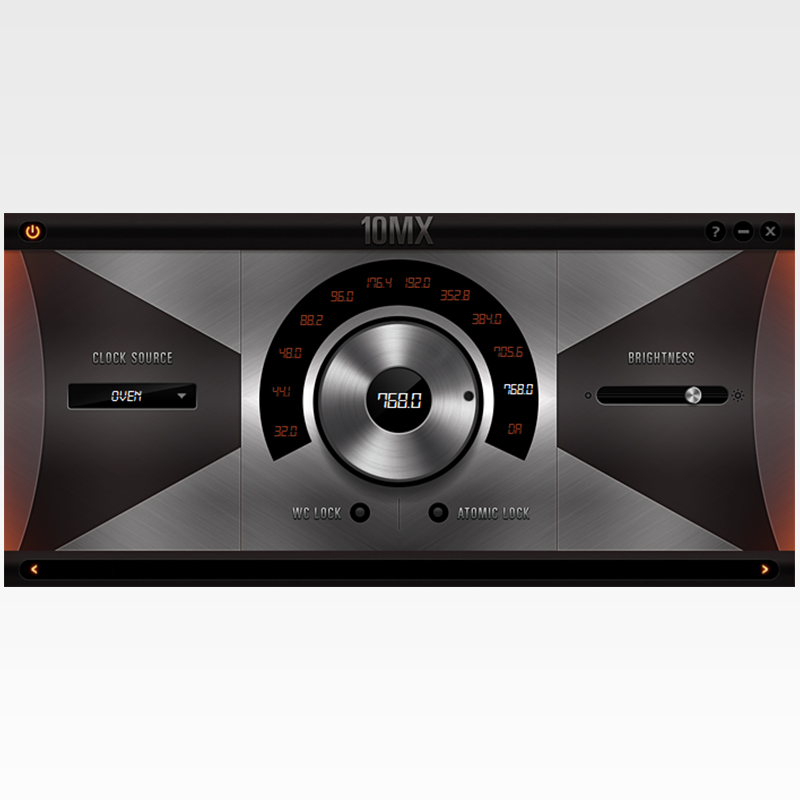 THE LEGEND GROWS
10MX は10M と Trinity のすべてを受け継ぎます。
新しい Rubidium Atomic Clock は、我々の20年以上にわたるデジタルオーディオ業界の経験、知識により、アナログサウンドの鮮明さ、深さ、広さ、3次元空間を漂う音をより鮮明に、よりリアルに表現しています。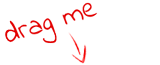 1Hz ≤-70 dBc/Hz
10Hz ≤-87 dBc/Hz
100Hz ≤-114 dBc/Hz
1kHz ≤-130 dBc/Hz
10kHz ≤-140 dBc/Hz
t=1s ≤3E-11
t=10s ≤1.6E-11
t=100s ≤8E-12
Time drift in a 24-hr period:
8 – 10 minutes (depends on ambient temperature)
1 x Word Clock Input @ 75 Ohms 3Vpp on BNC 44.1 – 384kHz
Maximum shock
withstanding
Non-operating, flight case mounted:
100m/s2 (~10.2 g*), 11 msec half-sine pulse per IEC 60068-2-27:2008
Non-operating, in original packing:
300m/s2 (~30.6 g*), 5 msec half-sine pulse per IEC 60068-2-27:2008
* g – gravitational acceleration
Word Clock: 4 x BNC
AES/EBU: 2 x XLR
S/PDIF: 2 x RCA
4 x Word Clock Outputs @ 75 Ohms 3Vpp on BNC 44.1 – 768 kHz square wave signal
USB 2.0 Hi-Speed; Data stream up to 480Mbits/384kHz, Type B
4th Generation Acoustically Focused Clocking
64-bit DDS
Oven Controlled Crystal Oscillator
<+/-0.0 2 PPM, oven controlled at 64.5 °C
Rubidium Ultra-Stable Resonance-Controlled Master Oscillator
10 MHz
Better than ±5E-11 @25C (±0.05 PPB)
Daily* ±2.5E-11
Monthly* ±1E-10
Yearly ±1E-9
(*After 1 day & 1 month of operation respectively)
10 x BNC Sinusoidal, 10MHz, 75 Ohm, 1Vpp typical (unload)
32, 44.1, 48, 88.2, 96, 176.4, 192, 352.8, 384, 768
TTL Level, 75 Ohm Output Impedance
USB 2.0 Full-Speed, Type B, only for control
0-50°C, 32-122°F
2.8 kg/6.17 lb
482.6 (W) х228 (D) х 44 (H) mm
19 (W) x 9 (D) x 1.73 (H) inch
AC
15 W
30 – 80% RH non-condensing
100 – 240 V~
Windows
OS: Windows 7/8/8.1/10
Disk Space: Minimum 512 MB available disk space
USB: 1x USB 2.0 Port
Required USB bandwidth (for firmware update): 80%-90%
CPU: Intel or AMD equivalent CPU with at least 2GHz operating frequency
Memory (RAM): 4GB Minimum (8GB or more Recommended)
MAC
OS X: 10.9/10.10/10.11/10.12 (Sierra Recommended)
Disk Space: Minimum 512 MB available disk space
USB: 1x USB 2.0/3.0 Port
Required USB bandwidth: 80%-90%
Memory(RAM): 4GB Minimum (8GB or more recommended)
CPU: Intel Core 2 Duo (Minimum) Intel Core i3 ™ or higher (Recommended)
追加情報: 製品のアクティブ化にはインターネット接続が必要です。