ディスクリートマイクプリアンプとビンテージエミュレーション
Antelope AudioのDiscrete 4マイクプリアンプには、4基のコンソールグレードの6トランジスタディスクリートプリアンプ、ダイナミックレンジ121 dBを誇るAD変換とRock-Solid Clockingが搭載されています。
Discrete 4には、Accusonic 3Dマイクとプリアンプモデル、ギターアンプ、トランスとチューブFX、ビンテージギアが含まれています。新しく導入されたAntelope AFX2DAW Plugin で DAW にアクセスできます。
4基のディスクリートマイクプリアンプ
コンソールグレードの6トランジスタディスクリートマイクプリ搭載。
モデリングマイクプリアンプ
Discrete 4マイクプリを、リアルタイムでクラシックスタイルユニットへ。
リアルタイム FPGA FX
Easy PanelやDAWで使用できるBAE、Grove Hill、Gyraf Audio、Langなどを含む、プレミアなリアルタイムFXを搭載。
ROCK-SOLID CLOCKING
第4世代 64-bit AFC(Acoustically Focused Clocking)テクノロジー搭載
エキスパートモニター
FPGA FXを含む複数のミックスを作成でき、ヘッドフォンまたはモニターに出力します。
リモートコントロール
Easy Panelを使用してDiscrete 4のすべての機能をコントロールできます。無料のiOSとAndroidのモバイルアプリをダウンロードしましょう。
SONIC SUPREMACY
コンソールグレードのフルディスクリートプリアンプでクラス最高のサウンドを実現。
Discrete 4は、広大なビンテージマイクプリアンプの回路を研究し、開発されました。 Antelope Audio FPGAエンジンは、Accusonicプリアンプを使用しリアルタイムで数多くのクラシックユニットに変換することができます。すべてがリアルタイムで行われ、本物そのままの感覚で利用できます。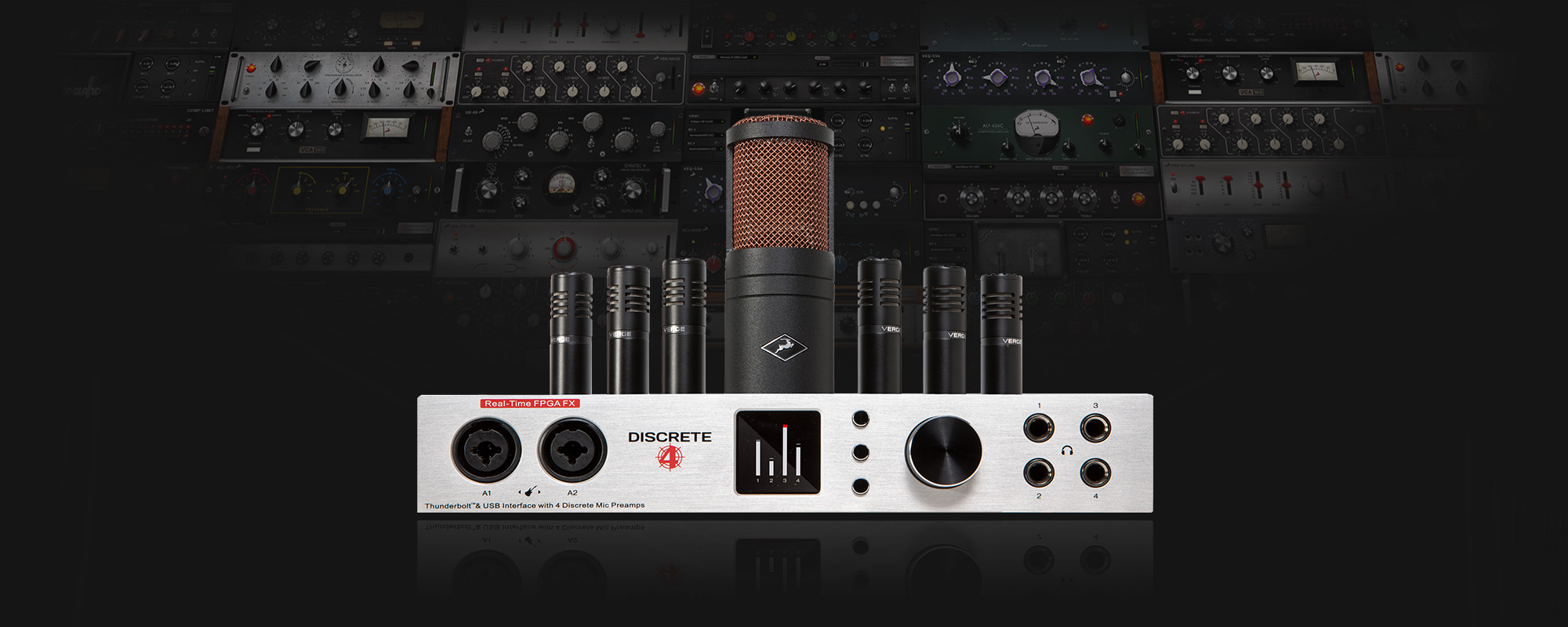 本物のビンテージサウンド

あなたのDAWでレジェンドFXギアを楽しもう。

Antelope Audio のリアルタイム FPGA プラットフォームは、マイク、プリアンプ、コンバージョン、コンプレッサ、EQ、リバーブなど、完全にプロフェッショナルスタジオレベルに拡張されました。 Discrete 4 EasyPanel や、新しい AFX2DAW プラグインを使用して、ご希望の DAW で使用できます。Discrete 4 リアンプ出力を使用すると、アウトボードギアに接続、結果として得られたサウンドを DAW に戻すことも可能です。
Discrete 4は、どんなマイクでも使用できるように設計されていますが、

この新しいEdgeとVergeマイクで本物の輝きを放ちます。

EdgeとVergeは、ディスクリートプリアンプ・アーキテクチャに合わせて設計されています。
FPGA Accusonic 3Dモデリングエンジンの内部では、ビンテージレプリカに変換して、近接効果を完全に制御し、レコーディング中またはレコーディング後に極端にパターンを変更することさえできます。高価なビンテージマイクをコレクションから選択し、音をモニターしながら確認でき、ミュージシャンに最高のパフォーマンスを引き出させます。(※マイクモデリングの後掛けは追加機能としてリリース予定)
ROCK-SOLID CLOCKING
Proprietary jitter management technologies
Like all things Antelope Audio, Discrete 4 is a rock-solid clocking solution itself. It comes packed with the 4th Generation 64-bit Acoustically Focused Clocking (AFC) technology you already know from Antelope classics like Trinity, OCX HD and Pure2. Two Word Clock outputs allow you to distribute clock signal to your other digital gear.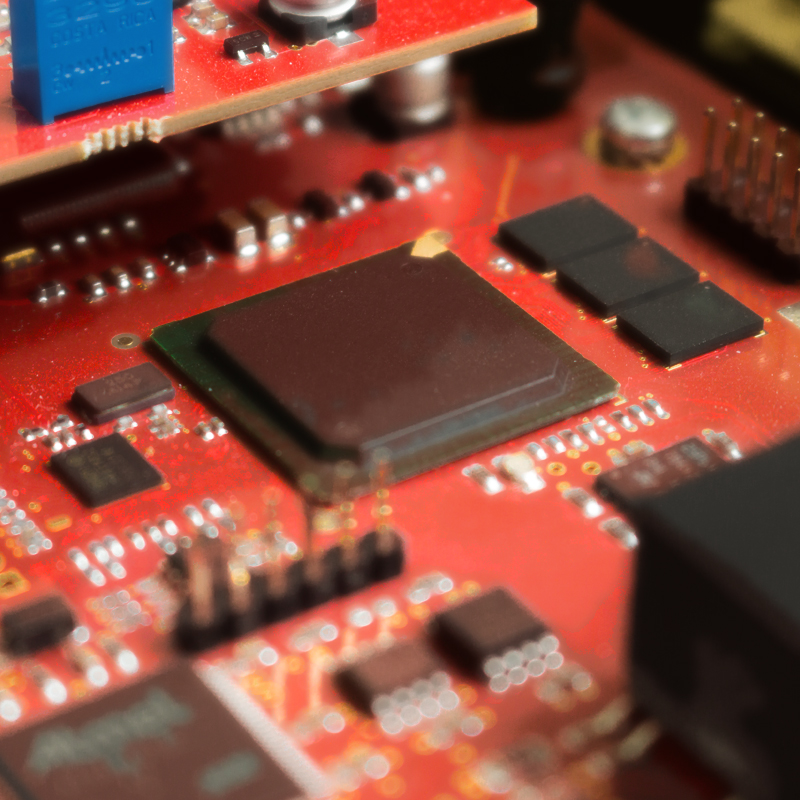 FLEXIBLE MONITORING
Maintain multiple mixes
and exchange presets
The Monitoring feature in Discrete 4 is super flexible and a breeze to set up. Create up to 4 individual monitoring mixes. Send them to Headphones or Monitor Outputs with or without the FPGA FX you've stacked. Vintage EQ, Compression and authentic guitar amp emulations will allow the recording artists to experience convincing sound, which is as close to the final product as possible.
With Discrete 4 users can save and load AFX presets and exchange settings with all Antelope Audio FPGA-equipped interfaces. Share your own FX settings with other devices and users.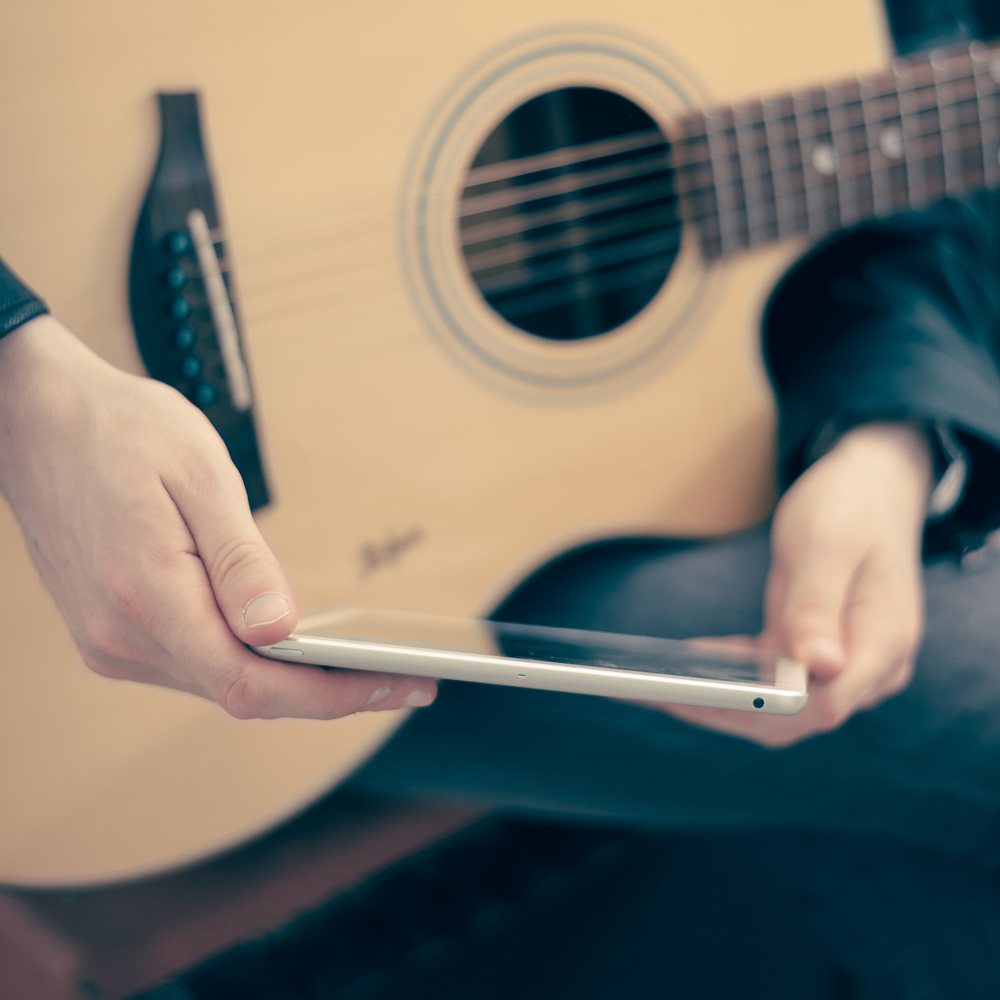 ADVANCED REMOTE CONTROL
Control Discrete 4 with free desktop and mobile apps
The free to download Discrete 4 remote App allows you to adjust all microphone input levels. It grants you full control over the Monitoring and Headphone volumes. Musicians can now control their own headphone volume through their smartphones.
ANALOG

Analog Inputs
2 x Mic / Line Inputs
2 x Mic / Line / Hi-Z Inputs

Analog Outputs
1 x Monitor Out on TRS 1/4 Jacks, +20 dBu max
4 x Line Outs on TRS, +20 dBu max ( DC coupled )
4 x Stereo Headphone Outputs

Mic Preamp
EIN: -128 dBu (A-weighted)
Dynamic Range: -121 dB (A-weighted)
THD: -106 dB
Max input: +18 dBu
Max Gain: 65 dB

D/A Monitor Converter
Dynamic Range: 124 dB
THD + N: -100 dB

A/D Converter
Dynamic Range: 121 dB
THD + N: -112 dB

D/A Converters(Line Out)
Dynamic Range: 118 dB
THD + N: – 100dB
DC Coupled

Hi-Z Input
Discrete JFET design
Maximum input: 14dBu (At min. gain)
Gain Range: 0-40dB
Input Impedance: 1Mohm

Headphone Output
Output Level ( unloaded ) 20dBu max
Output impedance 120 ohms
Dynamic Range: 121dB
THD + N: – 100dB
Recommended HP Impedance 16Ω to 600Ω
DIGITAL

Digital Inputs
1 x ADAT (up to 8CH)
1 x S/PDIF

Digital Outputs
1 x ADAT (up to 8CH)
1 x S/PDIF

USB I/O
USB 2.0 Hi-Speed;
Data stream up to 480 Mbits/192kHz, 16 channels I/O, Type B

Thunderbolt™ I/O
1 x Thunderbolt, 16 channels I/O
CLOCKING

Word Clock Outputs
2 x Outputs @ 75 Ohms 3Vpp on BNC 32 – 192kHz

Clocking System
4th Generation Acoustically Focused Clocking
64-bit DDS

Sample Rates (kHz)
32, 44.1, 48, 88.2, 96, 176.4, 192
Other

Operating Temperature
0-50°C, 32-122°F

Weight (Approx)
1.7 kg/ 3.7 lbs

Dimensions (Approx)

Width: 261 mm / 10.2"
Height: 44 mm / 1.7"
Depth: 208 mm /8.2"

Power Consumption
15 Watts

In the Box
Discrete 4 Interface
Quick Start Guide
Wart External Power Supply Unit
USB Cable
Warranty Card
WINDOWS
OS: Windows 10
Disk Space: Minimum 1 GB available disk space
USB: 1x USB 2.0 Port
CPU: Intel or AMD equivalent CPU with at least 2GHz operating frequency
Memory (RAM): 4GB Minimum (8GB or more Recommended)
MAC
OS X: 10.11/10.12/10.13 (Sierra Recommended)
Disk Space: Minimum 1 GB available disk space
USB: 1x USB 2.0 Port
Thunderbolt: 1x Thunderbolt
Memory(RAM): 4GB Minimum (8GB or more recommended)
CPU: Intel Core 2 Duo (Minimum) Intel Core i3 ™ or higher (Recommended)
追加情報:製品のアクティベーションのためにインターネット環境が必要です。
バンドルを選択とプリオーダーが可能です。入力フォームをご記入下さい。
Discrete 4 Basic
$

99

Per Month
1x Discrete 4 Basic FX pack
Discrete 4 Basic FX pack では、それぞれ 2つの FX インスタンスで 2つのチャンネルストリップを使用できます。Basic FX ライブラリには、Vintage EQ、Compressors、AuraVerb、Guitar Amps & Cabinet モデルを含む 50 以上の Antelope Audio リアルタイム FPGA FX が搭載されています。
Discrete 4 Premium
$

99

Per Month
1x Discrete 4 Premium FX pack
Discrete 4 Premium FX pack では、それぞれ 4つの FX インスタンスで 4つのチャンネルストリップを使用できます。そして、新開発の AFX2DAW プラグインでは、ご使用の DAW に最大 16 チャンネル FPGA FX モデルを使用することができます。Premium FX ライブラリには、Vintage EQ、Compressors、AuraVerb、Guitar Amps & Cabinet モデルを含む 50 以上の Antelope Audio リアルタイム FPGA FX が搭載されています。
Discrete 4 Premium + 1 Edge Mic
Most Complex
$

99

Per Month
1x Discrete 4 Premium FX pack
Discrete 4 Premium FX pack では、それぞれ 4つの FX インスタンスで 4つのチャンネルストリップを使用できます。そして、新開発の AFX2DAW プラグインでは、ご使用の DAW に最大 16 チャンネル FPGA FX モデルを使用することができます。Premium FX ライブラリには、Vintage EQ、Compressors、AuraVerb、Guitar Amps & Cabinet モデルを含む 50 以上の Antelope Audio リアルタイム FPGA FX が搭載されています。
1x Edge
Mic Emulation Bundle
Discrete 4 には Basic FX Pack と Premium FX Pack の2種類の製品が販売しております。
Discrete 4 Basic FX の場合は、1-2ch のみに合計 4 つのエフェクトが同時に処理できます。また、ギターエフェクトは 1 つのみ起動可能です。
Discrete 4 Premium FX の場合は、1-4ch に合計 16 のエフェクトが同時に処理できます。また、ギターエフェクトは 2 つ起動可能です。
付属するエフェクトの種類は Basic、Premium で違いはありません。同時処理できるエフェクトの数が異なるだけです。
エフェクトの種類や詳細については FPGA FX のページでご確認下さい。追加のエフェクトがある場合はアップデートで自動で追加されます。
また、Premium FX Pack を購入された方は AFX2DAW の使用が可能です。
(※ AFX2DAW とは、この FPGA FX を DAW 上で使用できるようにする Plug-ins のことです。)
Basic FX Pack を購入しても別途でアップグレードできます。
初めにご購入された時、Basic FX Pack の製品だった場合でも、後日にアップグレードパックを別途ご購入頂ければ、Premium FX Pack にアップグレードできます。
Discrete 4 Premium アップグレードパッケージ