I had never heard anything comparable.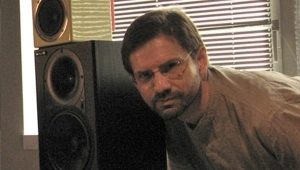 Antelope Audio clocks allow the audio equipment to deliver its full potential, there are other products on the market but I had never heard anything comparable.
To really take advantage of its investment in workstations or digital console, you must have an Antelope word clock source.
I did not think that a standard interface with Protools HD 192 I / O Digidesign could sound so good … I cannot wait to hear Trinity 10M + in front of my favorite digital console the SSL C300!
A stereo image in three dimensions, an incredible dynamic range also on the smallest level changes, an ultra precise restitution full of punch and yet incredibly soft and an extremely natural depiction.
More listening pleasure, mixing decisions made faster, less fatigue in the afternoon; thank you Antelope, you have made my job easier and more enjoyable!
And not to forget that the audio file of the mix sounds much better forever, it was not just for the selfish pleasure of the sound engineer in the studio…
The Antelope DACs and Clocks join the club of the best existing products, the pleasure of listening and working change my life as a mixer.
I see myself as soon as possible with a Zodiac+ or an Eclipse and the 10M will find a place in my setup for long projects, in my home studio or outdoors.
Fabrice Chantôme is a freelance sound engineer known for the TV post-production of many hit shows, including Fort Boyard and Koh Lanta. He has also worked on various television movies and series for the Cousteau Foundation, Les Nuls, the composer / director Serge Gainsbourg, the great theater director Ariane Mnouchkine and the famous director of clips / photographer Jean-Baptiste Mondino, and others.